Machine de fabrication de pilier vertical
Description du produit:
La plate-forme de fabrication de pilier verticale de l'étagère peut être fabriquée à partir d'un profil de dessin spécial pour le client, ce poteau droit s'accroche simplement à vos rayonnages existants ou neufs sans avoir besoin d'autres fixations. Cette gamme de protecteurs verticaux pour étagères est adaptée à des températures aussi basses que -40 degrés et est entièrement recyclable et non toxique. Avec différents types de trous de poinçonnage, il est beau en apparence et léger. Pendant ce temps, cela peut vous aider à faciliter la fixation. La machine à former un rouleau de pilier d'étagère peut vous aider à effectuer la production en lots.
Les carreaux produits par cette machine sont largement utilisés dans toutes sortes d'usines, entrepôts et supermarchés, magasins, etc.
Paramètre technique de la ligne de produits:
| | | |
| --- | --- | --- |
| No. | Item | Description |
| 1. | Processing Material | GI |
| 2. | Material of Rollers | Gcr15 |
| 3. | Diameter of Shaft | 70mm |
| 4. | Production Speed | 0-7m/min |
| 5. | Roller Driven | Decelerating Motor+Chain Transmission |
| 6. | Cutting Model | Hydraulic Profile Cutting |
| 7. | Length Measurement | Encoder |
| 8. | Control Style | PLC |
| 9. | Operation Model | Button + Touch Screen |
| 10. | Total Power | 16.5kw |
| 11. | Voltage | 380V 50HZ or at buyer's request |
| 12. | Testing Material | Q195 |
Flux de traitement:
décoilage ---- chargement ---- moulage ---- coupe ---- déchargement

1. Uncoiler manuel
2. Table d'alimentation: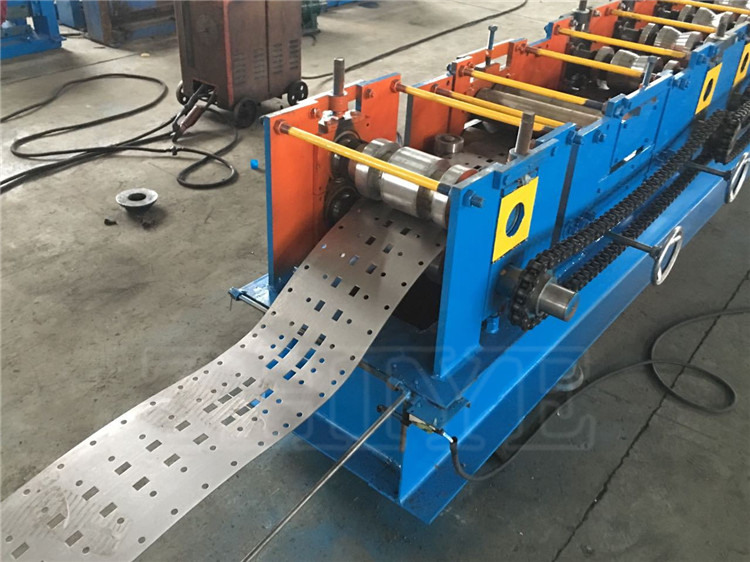 3. Machine à formage de rouleaux principaux: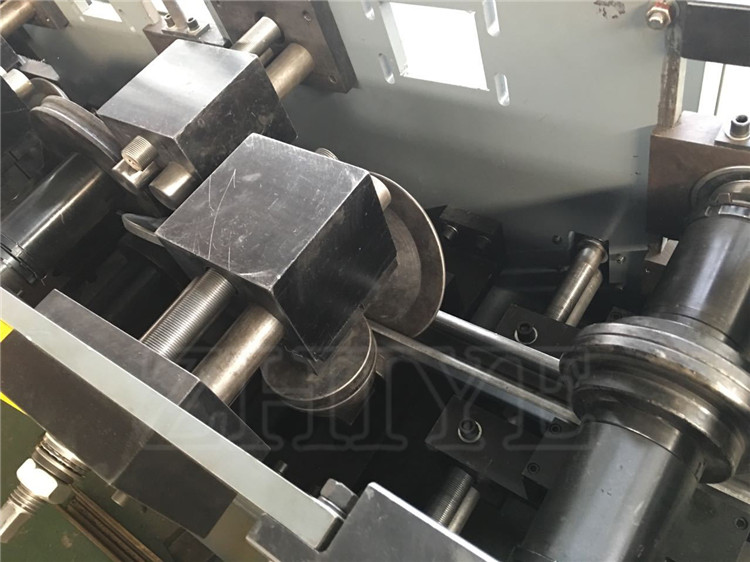 4. Système hydraulique: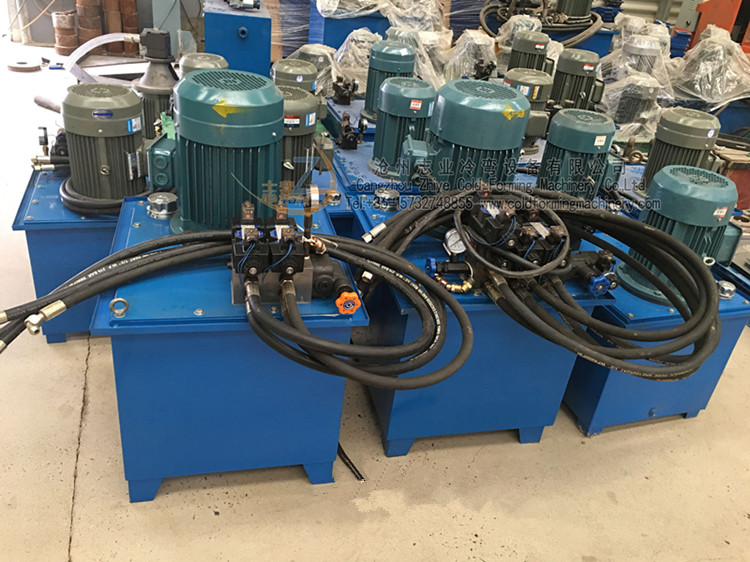 5. Mécanisme audience S: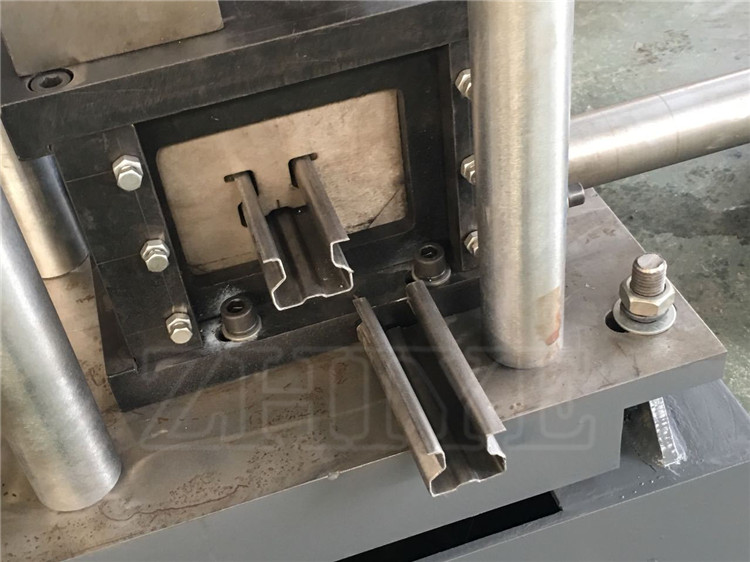 6. Cabinet de contrôle informatique: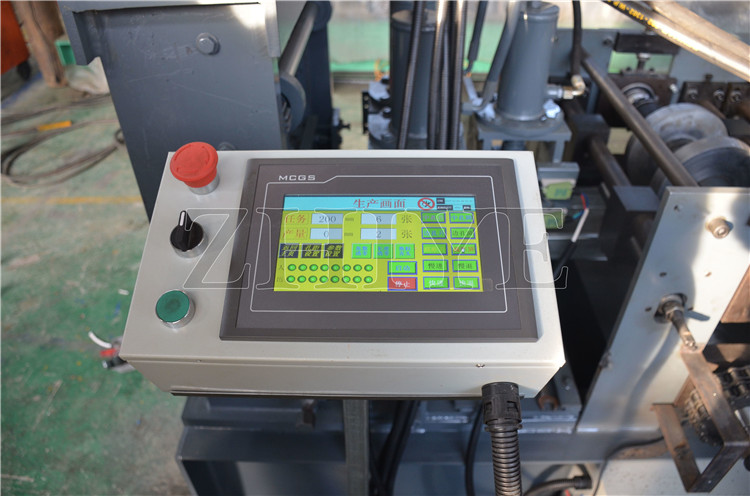 Emballage et expédition:
1, nous avons des techniciens professionnels pour le chargement. Garanti de la livraison des marchandises dans le conteneur sans dommage.
2, nu, avec un vêtement imperméable et un bois rond. Système de contrôle informatique importé emballé avec un tissu imperméable et un panneau de carte.
3,30 jours ouvrables après avoir reçu le dépôt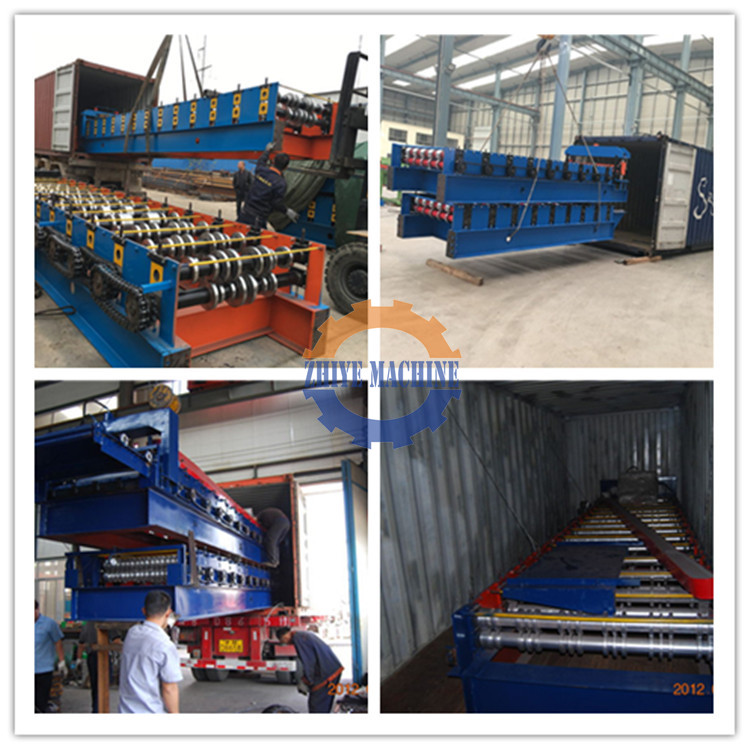 Notre service:
Nous fournissons le soutien technique pour toute la vie. Pendant ce temps, si des pièces sont cassées et non des dégâts artificiels, nous vous enverrons gratuitement de nouveaux. Lorsque le technicien doit aller à l'étranger, nous allons organiser le technicien. Mais l'acheteur devrait prendre tout son prix, y compris Visa, billet aller-retour, hébergement adapté et payer les frais de service au technicien avec 150 $ par jour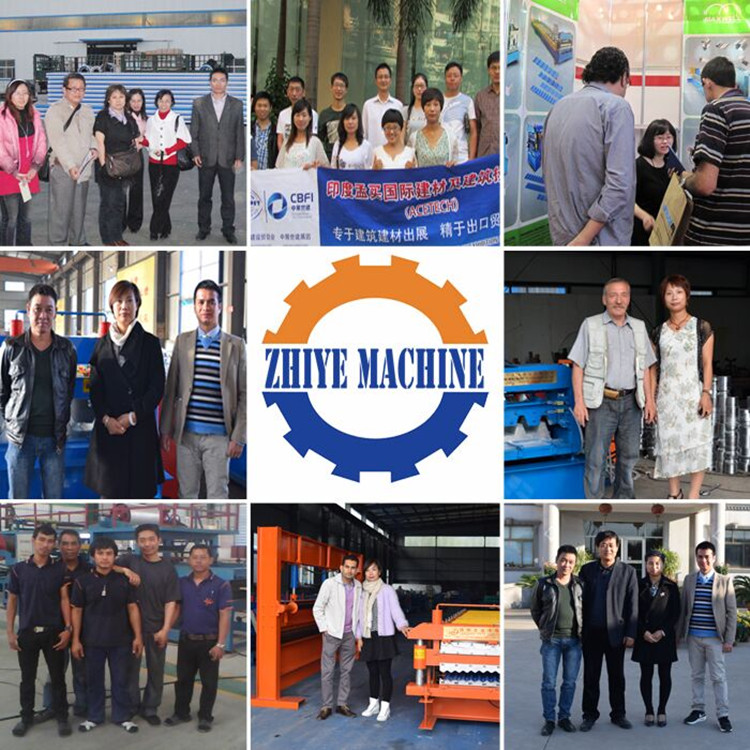 Informations sur la société:
* Cangzhou Zhiye formage à froid Machinery Co., Ltd est créée en 1996, nous sommes spécialisés dans divers machines de formage à froid et les produits de production automatique de lines.Main sont: machines formant toiture / panneau mural rouleau, machines de formage de rouleau de tuiles, C / Z / U rouleaux de purlin formant des machiens, des machines de formage de rouleaux de plancher, des châssis en acier, des machines de formage de rouleaux de treillis, des machines de formage de rouleaux de tuyaux et des machiens menottés.
* Nos produits à grande échelle ont été vendus dans plus de 50 pays et régions, pour la Russie, le Myanmar, la Mongolie, la Roumanie, l'Irak, la Corée du Sud, le Canada, le Mozambique, le Bahreïn, la Bolivie, l'Angola, le Paraguay, la Turquie, le Sri Lanka, etc. apparence, construction raisonnable, jolie conception de la tuile a gagné l'appréciation universelle et la recommandation des clients partout dans le monde.


Largement utilisé: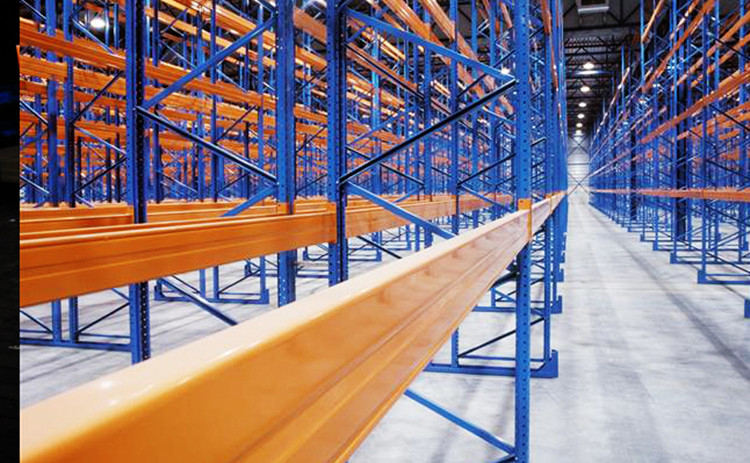 Contactez nous:
Regardez plus de vidéo, rejoignez-moi pour mon site: 008618833785938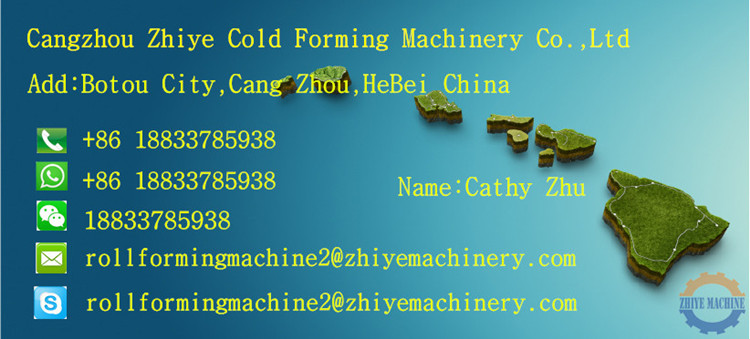 Groupes de Produits : Machine de formage de rouleaux à froid