Eps Cement Sandwich Panel Production Line
Description du produit
Le panneau sandwich est un matériau de construction multi-usages, idéal pour la construction et la décoration. Notre ligne de production de panneaux sandwich et EPS en sandwich produit principalement deux types de panneaux sandwich. Un type est appliqué au toit, et l'autre est appliqué au mur. Ces matériaux possèdent de multiples supériorités, telles que la conservation de la chaleur, la prévention des incendies et la beauté décorative. En raison de la haute résistance, du sens fort de la beauté, de la construction simple et du temps de construction court, le panneau sandwich bénéficie d'une portée d'application beaucoup plus large. Il est applicable pour les plantes, les supermarchés, les entrepôts à grande échelle, les toits à longue portée, les maisons de fortune, et également adapté aux maisons de réfrigération, aux salles blanches, aux salles de conditionnement d'air, aux stations de base de communication et à de nombreux autres endroits.

1.Les paramètres de la gamme de production Eps Cement Sandwich Panel Production
Main parameter :
a. Uncoiler
Material of coil:
color coating coil
Thickness of sheet:
0.3~0.8mm
Width of coil:
1250mm
Weight of coil:
≤ 5 t
Inside diameter of coil:
480~520mm
b. Into Shearing Device
Type of Shearing:
Electrical Shearing
Driven Power:
3 kw

.

c

.

Forming Machine Itself

Design of profile:
see list and drawings attached
Type of forming:
single

layer forming

Stands of forming:
1

6

stands

Roller diameter:
¢80mm
Material of roller:
45 steel heat treatment
Thickness of chromic plating of roller surface:
0.05~0.06mm
Speed of forming:
5~6.0m/min synchronies with panel machine
Type of synchronies:
electrical synchronies
Driven power:
3.0 kw
Installation instruction:
two parts
Size of forming machine:
11000×2200×2200mm
Weight of forming machine:
~

6

t

d. Control Panel
Electrical Voltage:
380

V/3Ph/50Hz

Type of controlling:
PLC (Mitsubishi Japan)
Touch screen:
Mt506 (Taiwan)
Speed measure device:
OMRoM (Japan)
Parts of electrical control system:
Delta
Transducer:
(Mitsubishi Japan)/0.4KW (Made in China)
Model:
SPC

Machine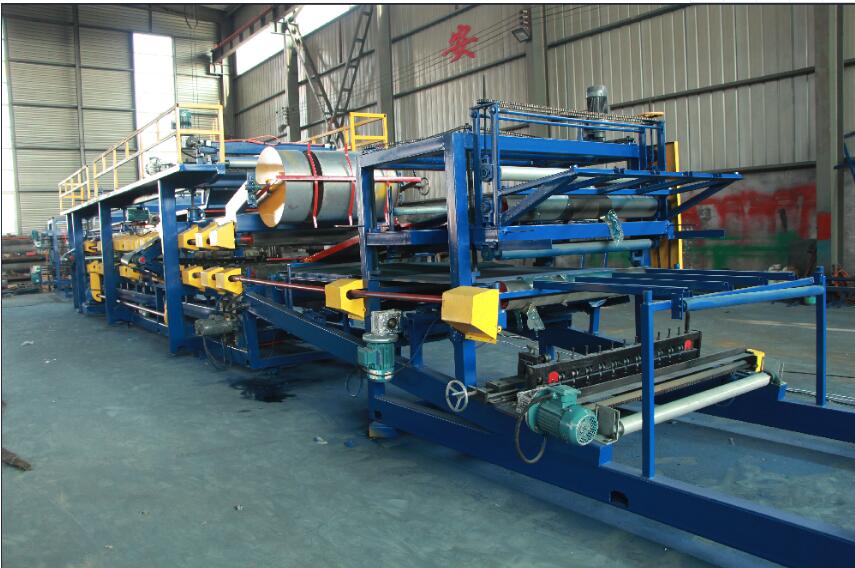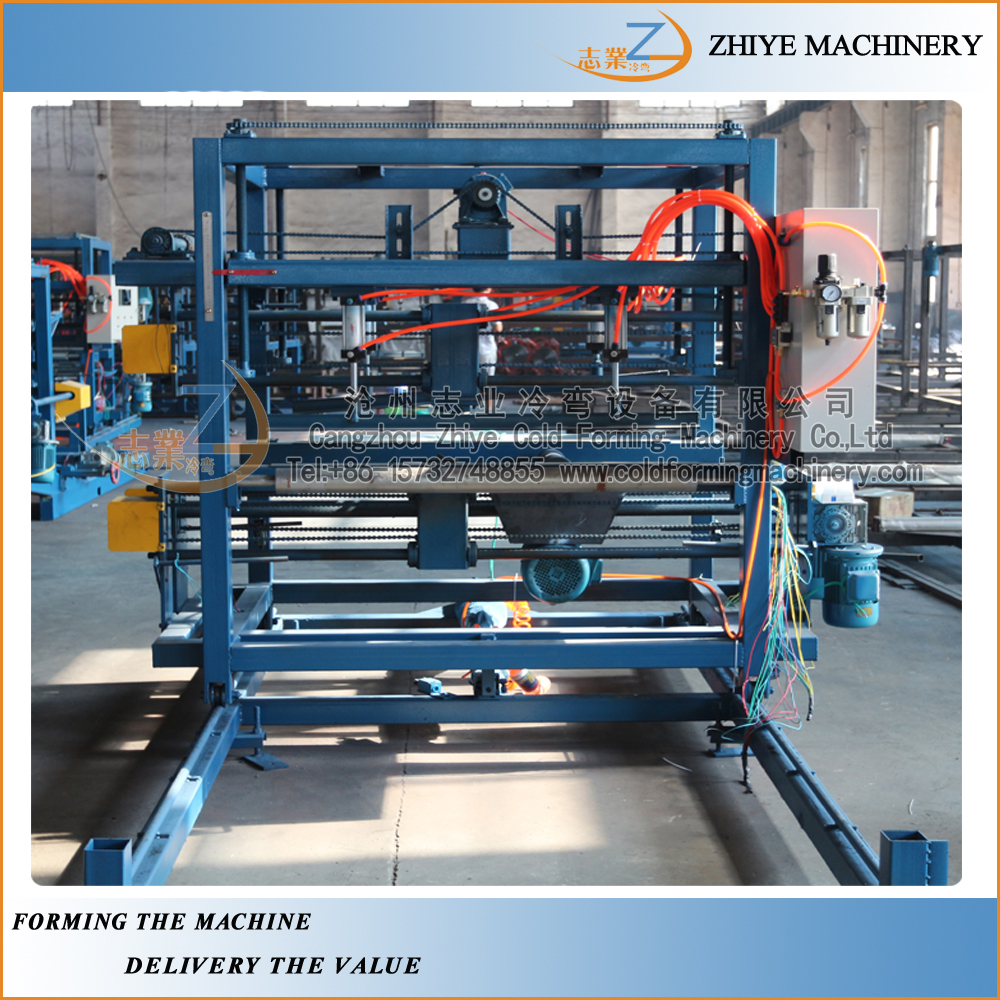 2. Flux de travail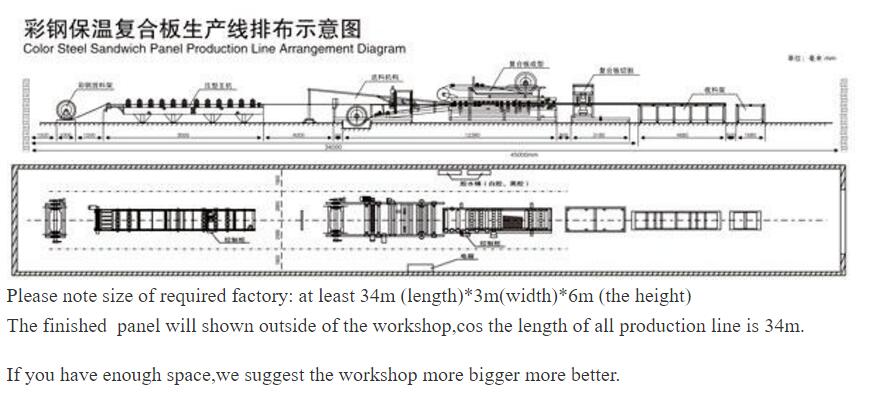 3. Produits finis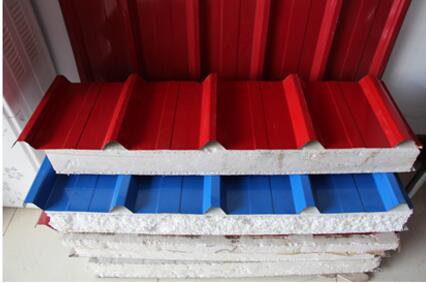 Emballage et expédition
Eps Cement Sandwich Panel Production Line peut être chargé dans deux conteneurs de 40 '. La partie de la machine à former le rouleau principal est emballée nue tandis que l'ordinateur et la partie du moteur sont emballés avec du tissu imperméable à l'eau.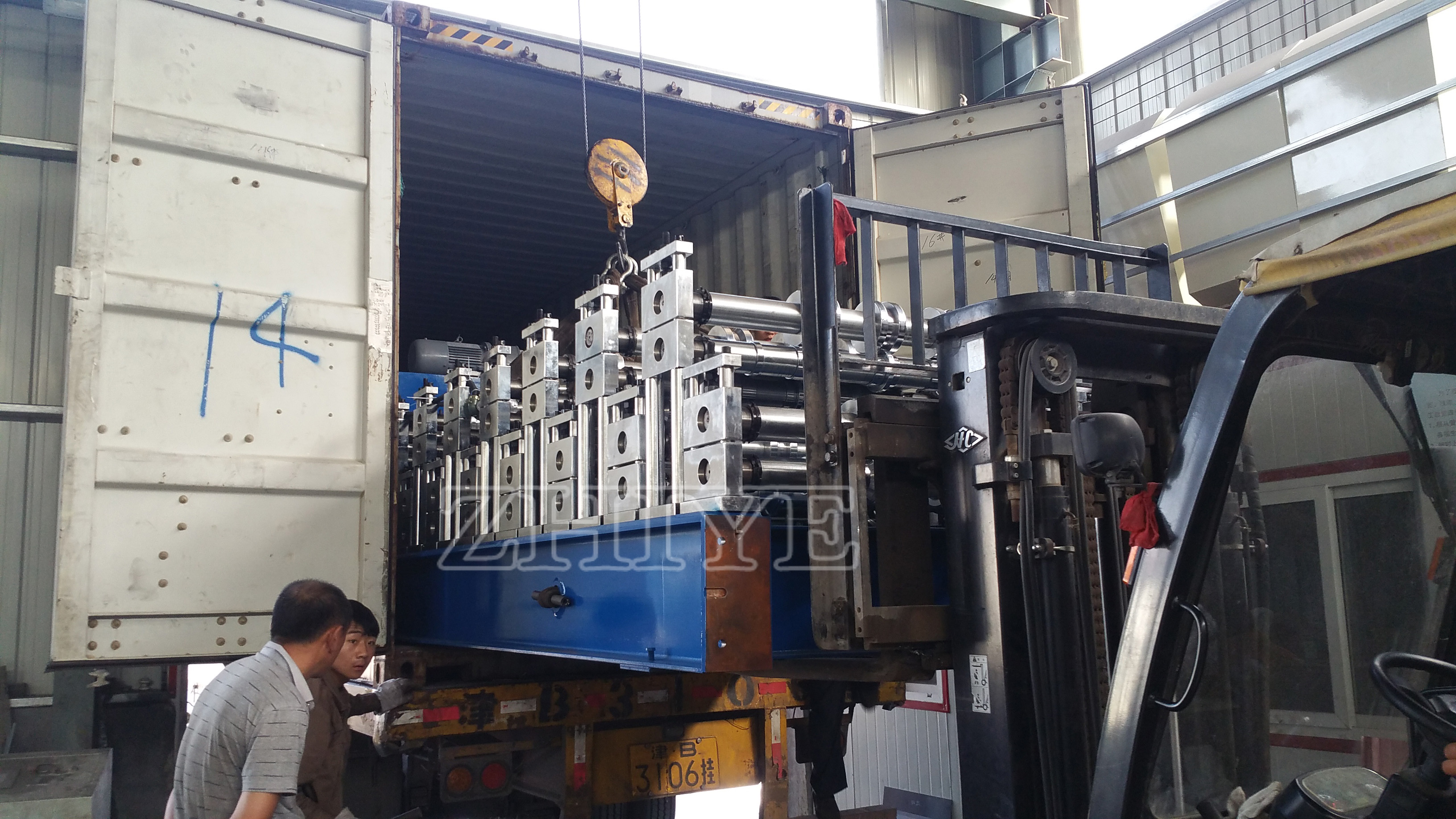 Informations sur la société
Cangzhou Zhiye Cold Forming Machinery Co., Ltd est le fabricant spécialisé dans divers machineries de formage à froid et des lignes de production automatiques. Les principaux produits sont: 1. Machines de formage de rouleaux / panneaux muraux, 2. Machines à former des rouleaux de tuiles, 3. Machines de formage de rouleaux de purlinisation C / U / Z, 4. Machines de formage de rouleaux de plancher de plancher, 5 machines de formage de rouleaux en treillis en acier, 6. Machines à former des rouleaux de tuyaux, 7. Eps Cement Sandwich Panel Production Line.
Au cours des dernières années, nos produits à grande échelle ont été vendus dans plus de 50 pays et régions, Thaïlande, Inde, Malaisie, Turquie, Arabie Saoudite, Russie, Albanie, Arménie, États-Unis, Grenade, Bolivie, Colombie, Chili, Sud En Afrique, au Kenya, etc., et a gagné l'appréciation et la recommandation universelles des clients du monde entier.
Salon de l'exposition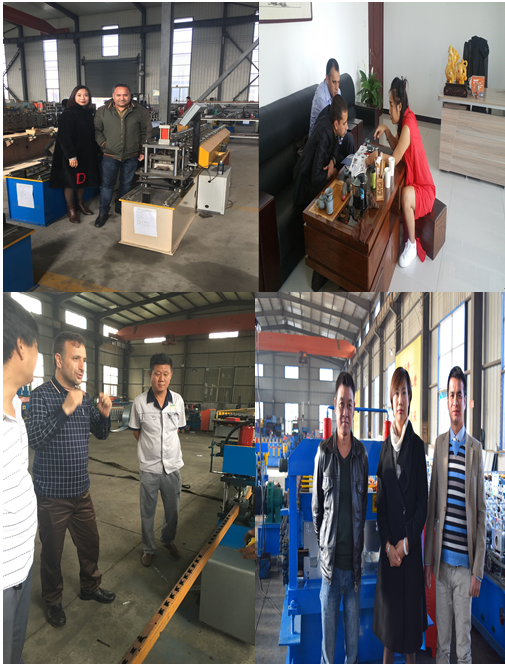 Contactez nous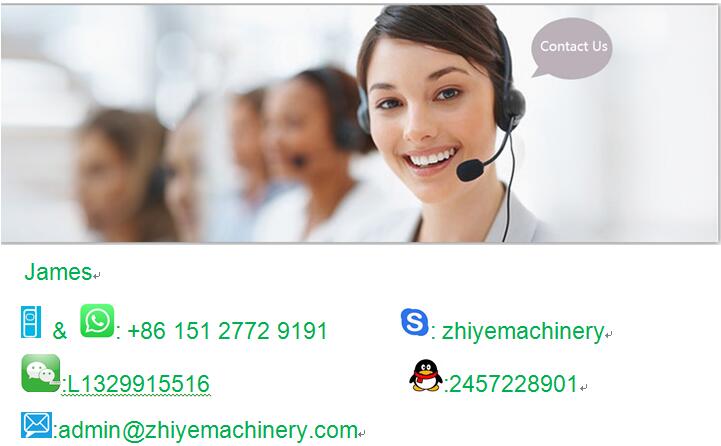 Groupes de Produits : Machine de formage de rouleaux de panneaux sandwich